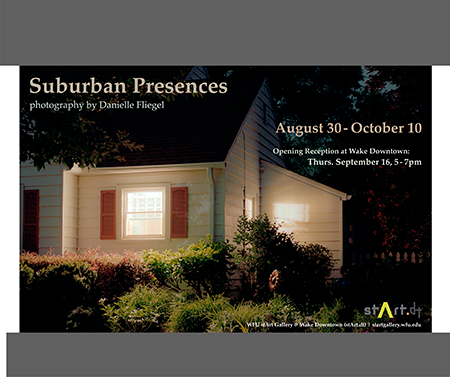 Open 9:00 AM – 5:00 PM
Wake Downtown
The stArt Gallery provides local university students with an opportunity to gain immersive experience and transferable skills in the visual arts market by developing a venue in which high quality student art is available at reasonable prices. The gallery is a unique experiential learning laboratory in which engaged students have formative experiences while participating in the management and operation of the gallery as they prepare to become viable artists and/or gallery professionals.
Visit the downtown gallery at Wake Downtown, known as stArt.dt to experience Suburban Presences: Photography by Danielle Fliegel.