Main Content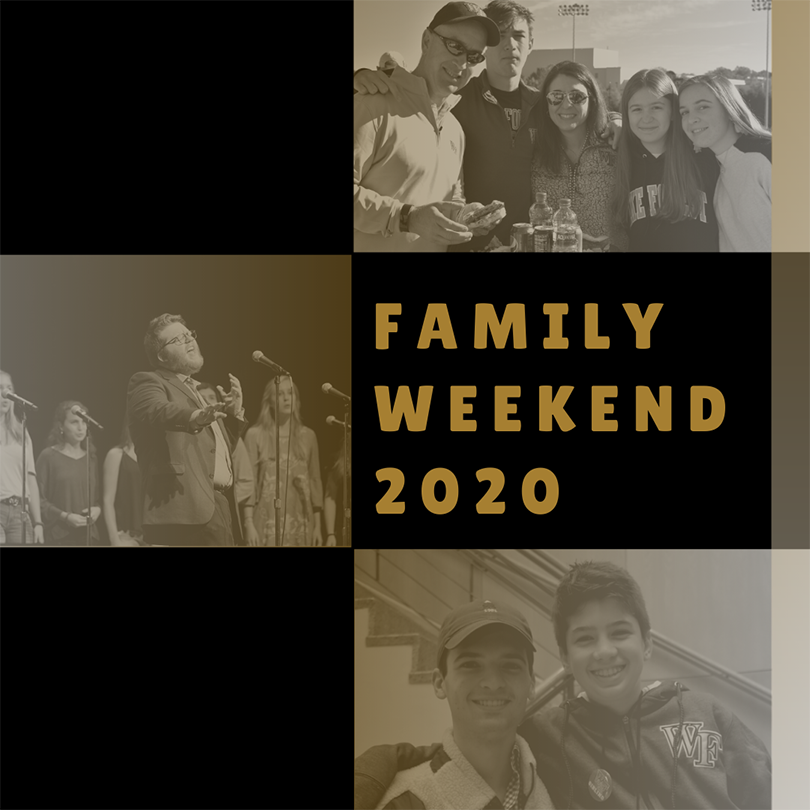 Update for Families
August 13, 2020
Family Weekend is typically a meaningful time for families to visit campus, connect with their students, experience the community active and alive, and enjoy events on campus. Originally scheduled for October 9-11, we have cancelled this year's festivities. We understand the disappointment that comes with cancelling this weekend, but we believe this decision is in the best interest of the health and safety of our campus community.
For more information about fall semester changes, visit the Our Way Forward website.

Booked a room from our hotel blocks?
Due to cancellation, we are releasing our blocks. Families should contact hotels to cancel reservations.
Go to Hotel Blocks