Main Content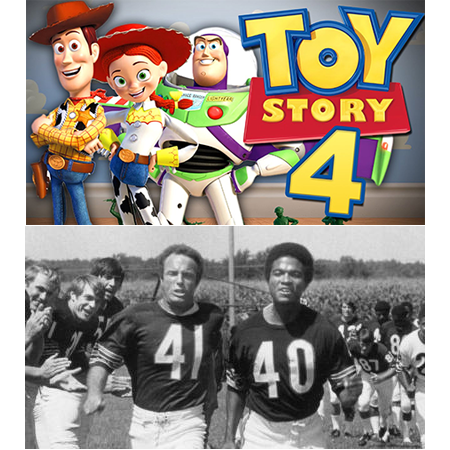 12:00 PM – Midnight
Pugh Auditorium, Benson University Center
Free with Family Weekend Registration
Toy Story 4
Once again featuring Tom Hanks and Tim Allen as the voices of Woody and Buzz Lightyear, "Toy Story 4" is a heartfelt and hilarious addition to one of the most beloved franchises of all time.
Information about this film at IMDB
Showings: 12 PM | 4 PM | 8 PM
Brian's Song
Docudrama about the friendship between Chicago Bears teammates Gale Sayers and Brian Piccolo, who contracts cancer. Brian Piccolo played football at WFU in the early 1960's. This film is the original starring James Caan.
Information about this film at IMDB
Showings: 2 PM | 6 PM | 10 PM