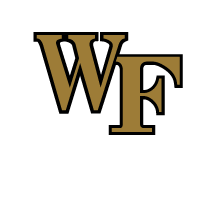 The Deacon Club has over 5,000 members made up of alums, friends of Wake Forest, and parents like you. Membership donations are used to provide scholarship opportunities to student-athletes.
Families who join the Deacon Club are able to purchase game-day tickets to the Touchdown Club, a special seating area featuring a catered meal and theater-style seating. For more information about this ticket option call 336-758-3322 extension 1.
Those wishing to join the Deacon Club may do so while registering for Family Weekend, or visit the Deacon Club site.