Main Content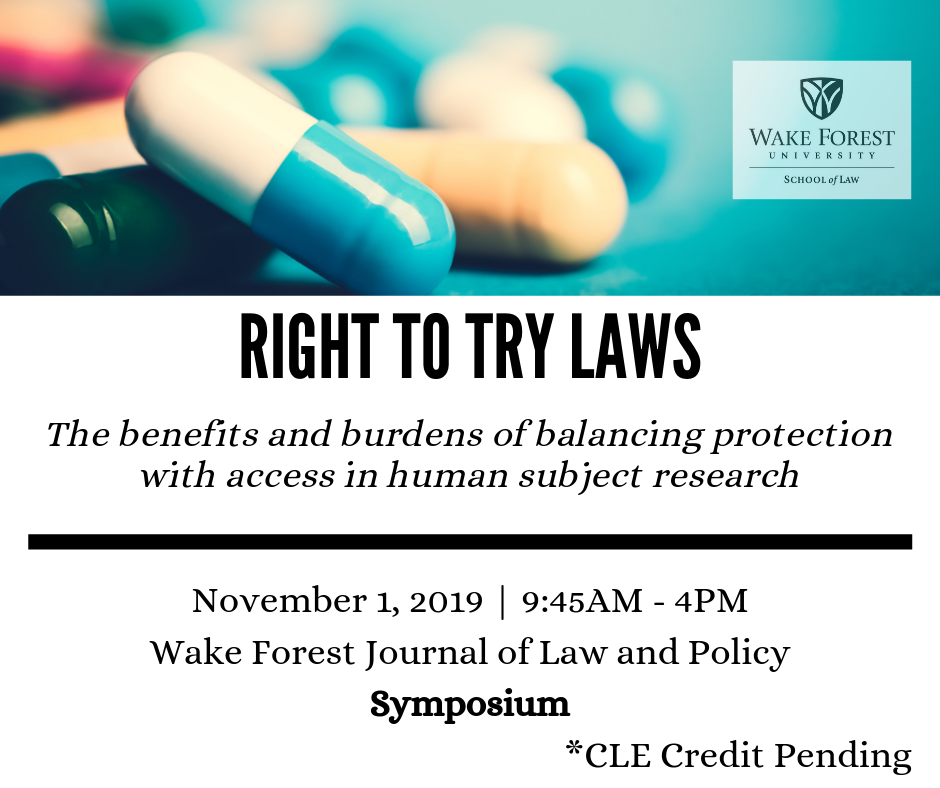 9:45 AM – 4 PM (come and go as you are available)
Room 1312, Worrell Professional Center
This symposium will bring together leading bioethics scholars to examine the protective nature of FDA's regulation along with the historical roots of the right to try legislation. Further, it will focus on the benefits provided to its advocates along with the burdens it has placed on manufacturers, consumers, physicians, and society with respect to access, costs, safety, and health care disparities.
WF Journal of Law & Policy Website
No registration or RSVP is required for this event.