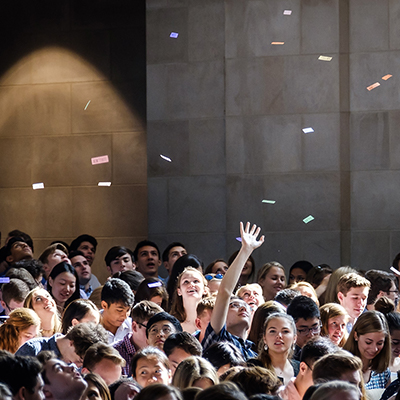 11:00 AM – 12:00 PM
Pugh Auditorium, Benson University Center
Are you wondering how to best support your student in the choice of an academic major? Are you worried about your student's choice? Meet with Senior Associate Dean and Professor of Psychology Christy Buchanan for practical advice that aims to inform, empower, and ease your mind.
No registration or RSVP is required for this event.