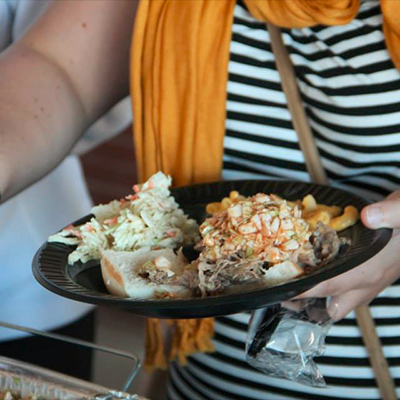 1:00 – 3:30 PM
David F. Couch Baseball Park (adjacent to BB&T Field)
A great opportunity for the whole family to relax and make new friends on game day. Enjoy an all-you-can-eat spread of hamburgers and veggie burgers, hot dogs and pulled pork, with desserts and drinks included. Students and children of all ages will need tickets to attend.
For families planning to attend the Cookout, shuttles will run from the front of the Benson Center to David F. Couch Baseball Park beginning 2 1/2 hours prior to the game and continuing until kick off time. The Dixie Classic Fair will be happening near the stadium area, so traffic will be heavy. Families should plan to start their trip to the game early! To return to campus, take the Deacon Express shuttle, which picks up near Gate 4 on 32nd Street.
Tickets available for purchase with registration: $25 per person

Questions about this event? Visit the FAQ!